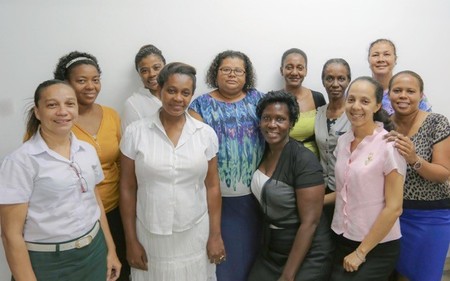 The Women's Ministries Department ministers to the spiritual, emotional, physical and social needs of women around the world. It encourages women to improve their potential and participation in the mission of the church. It provides a support system for hurting women, and a forum to address topics and issues as they affect women in and out of the church. It promotes programs to mentor young women and encourages young women academically through a scholarship program.
Mission Statement
To help every women across the board in the church to become nurturers by helping them to develop a deeper relationship with God, and empower them for evangelistic and service activities for them to be able to reach out to others in their community.
Vision
To see transformation in the lives of women using the operational initiatives, reach up to God, reach in with God and reach out with God.
Women's Ministries Director 


Sabrina Watts

Women's Ministries Associate Director  


Josette Edmond